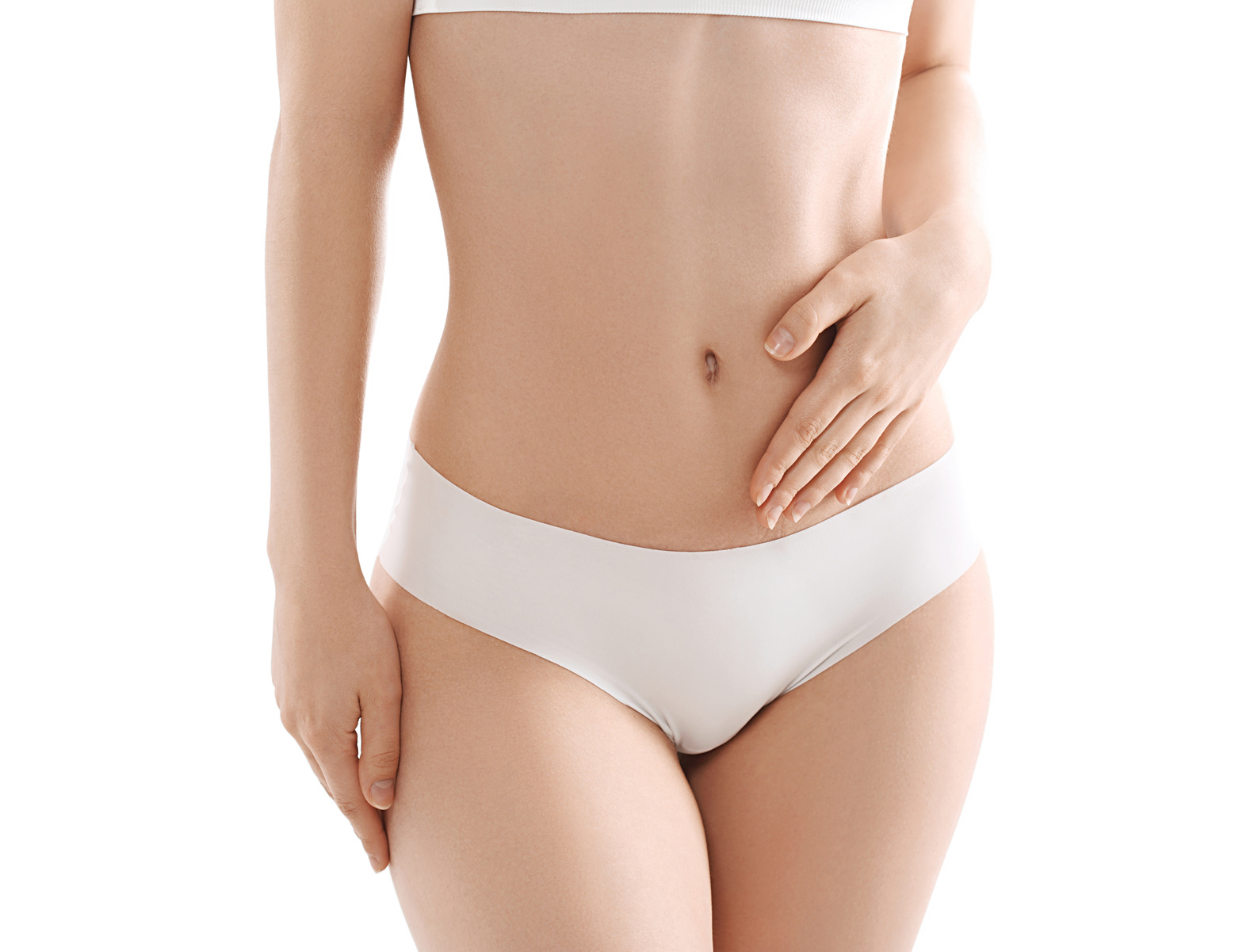 Indications
Loose and excess skin
Presence of scars or sub-navel stretch marks
Before the operation
The doctor carries out a pre-operative exam. An abdominal CT scan is done to assess the abdominal wall and exclude any weaknesses or underlying hernia requiring correction.
If patients are taking aspirin or anti-inflammatories, they must stop taking this treatment at least 10 days before surgery.
During the operation
Duration: 1.5 – 3 hours
A strip of skin is removed between the navel and the pubis.
The skin is redraped by pulling the skin downwards.
An incision is made in the tightened skin to reposition the navel.
Patients sometimes experience significant paint after abdominoplasty if the muscles have been tightened or in case of liposuction. Absorbable sutures are used and patients must wear a compression garment day and night for 4 weeks.
Results
To fully appreciate the results of the surgery, it is necessary to wait 3 to 6 months. During this time, the scar will be absorbed although it won't disappear entirely.