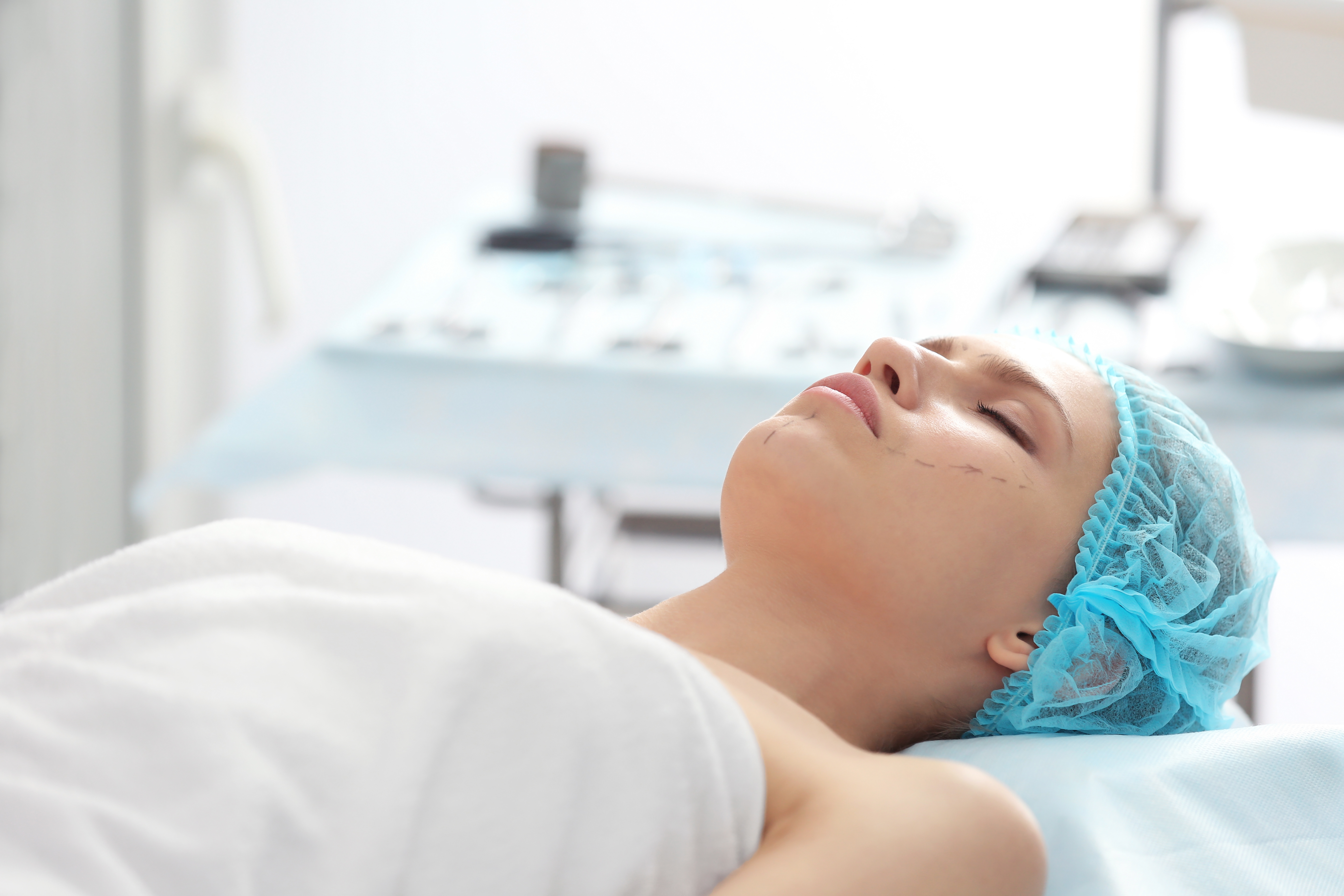 Indications
Sagging jaw line, improvement of features, correction of the appearance of jowls and slack soft tissue.
This intervention doesn't correct expression lines or the aspect of the skin.
Before the operation
The doctor examines the patient in order to make a diagnosis and define the type of intervention required. Others interventions (blepharoplasty, botox, fat injections) may be recommended if necessary.
We strongly recommend that patients stop smoking at least 30 days before the operation. If patients are taking aspirin or anti-inflammatories, they must stop taking this treatment at least 10 days before surgery.
During the operation
Duration: 2 to 3 hours
The incisions are made in the hair and around the ear in order to hide the scars.
After the incision, the surgeon lifts the skin in order to tighten the muscles. The sagging is thus precisely corrected while preserving the face's expression.
Liposuction or lipostructure are possible (removal or addition of fat) to harmonise the face's contours.
The skin is redraped and the excess skin removed.
Swelling (oedema) may occur as a result of the surgery as well as bruising around the neck and chin. There may also be pain around the ears and neck. All these post-operative symptoms will generally disappear within 2 weeks, but numbness in the ears and cheeks will only fade after several months.
Results
Patients will have a more youthful and rested face while maintaining a natural appearance. To fully appreciate the results of the surgery, it is necessary to wait 1 to 6 months. During this time, the tissues will recover their suppleness and the scars will fade.